I spent the last week at AWS re:Invent 2019 in Las Vegas with over 65,000 other AWS users. This conference is always jammed packed with announcements and interesting discussions with people both inside and outside of my normal security bubble. Overall I really enjoy this conference even though it is ridiculously large and I spent over 6 hours on the shuttles this week going between the 3 campuses of the conference.
I was glad to see Amazon finally get serious about security that matters to both practitioners and audit teams. While Encrypted by Default only applies to their Nitro Enclaves at this point I hope this is the start of moving this principal to all of their services.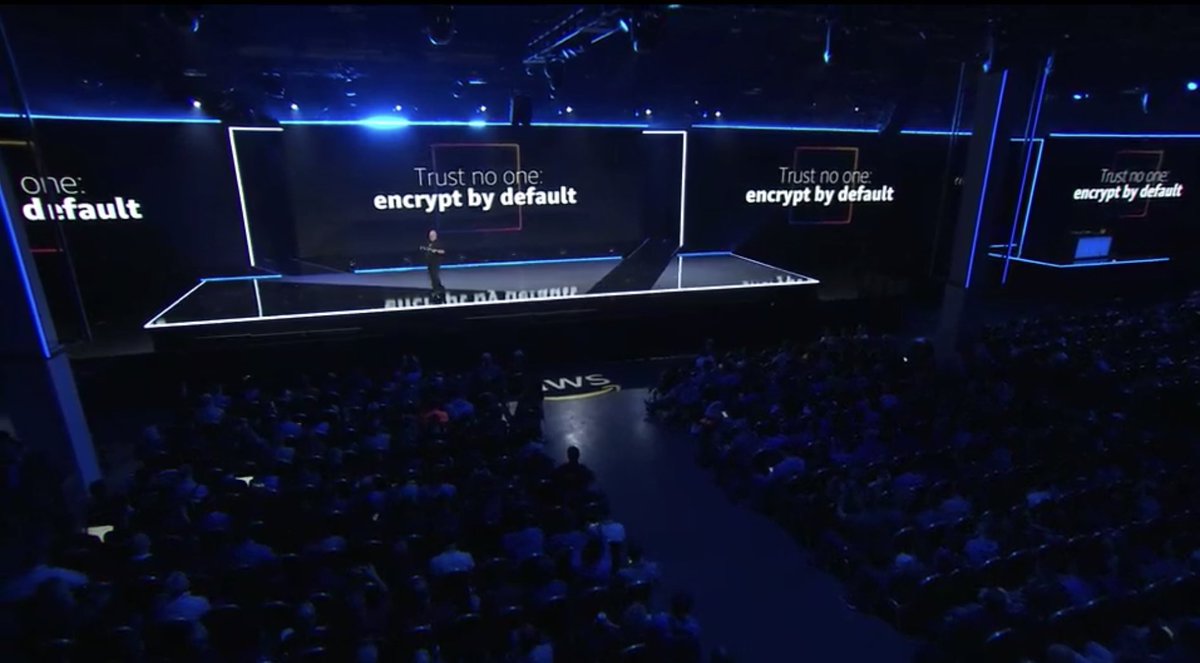 Here are some roughly organized notes and thoughts about some of the services that were launched or announced this week that I was impressed or really confused about.
General Cloud
Security
Machine Learning
¯\_(ツ)_/¯
General & Uncategorized Thoughts